Strategies To Grow Online Personal Training Sales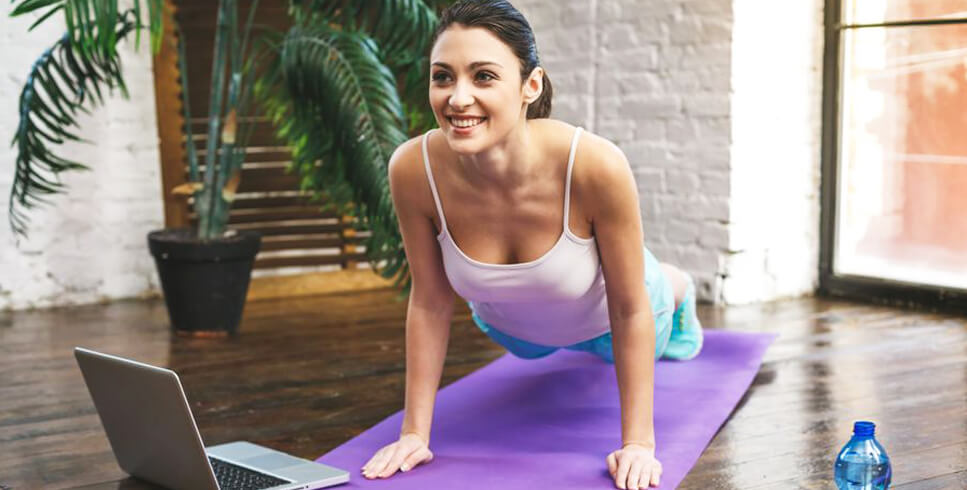 Jun
26
June 26, 2017
It is becoming harder to sell online training courses in today's competitive online training space. Today the most successful fitness trainers sell long term, results oriented personal training programs. Instead of sticking to your old trusty sales methods, learn how to stand out from the crowd by applying these strategies listed below:

Over 90% of fitness professionals lack the number one skill they need to sell more of their personal training and boot camp programs.

1. Let your Fitness Website the Source Of Sell for you

Your website can be your "silent salesman" who recruits and sells new clients on your behalf. More than 88% of consumers search online for information, offers, and reviews before they will ever come to any conclusion to make a purchase. People don't only want to train with personal trainers and fitness instructors who works with them - helping them achieve and succeed is why we do and what we do, but they also need personal attention to connect with trainers.

When it comes to marketing to attract customers, your website is your biggest asset. It's often the first thing potential customers see what you are about, when they come across your training organization. Communicate what your platform do and why you are better, build trust and credibility through your demonstrative content, use an account portal to sell courses online and manage customers, publish a blog to give customers a taste of what they can expect in the training courses, optimize web pages for SEO. Create a product demonstration video of yourself speaking to potential clients about yourself and how you can help them reach their goals. Content marketing has moved from social media and blogs to video. Video is proving to be the most versatile and profitable digital marketing tool available, since videos are easily sharable, have a high conversion rate, and they also mean you are keeping up with technology.

2. Get it perfect : Pricing Strategies that work

Deciding on the optimal pricing strategy for your business can be challenging. Not only do you have to keep your cost and your customers' purchasing power in mind, but also contemplate what your competitors are doing. At the end of the day, your competitors are contributing the same or similar products and intending the same customers. If you don't price your products perfectly, you can lose ground.

There's a wide variety of pricing strategies to choose from. You should choose one that aligns with your broader business and marketing objectives, goals and how much time you will have to spend building programs, messaging (chat, audio chat, video chat, text messages etc.), and making sure customers stay motivated and are successful in your offered program. You can't just have to look at the price tag of your competitors' products – you need to uncover in-depth information about their pricing strategy. Competitors actions, power SKUs, like-for-like pricing, your own marketing strategy, calculate the cost, understand external factors and estimate the demand for your product are the aspects you need to consider. Always start with the higher, and then if it isn't working, you can drop your prices.

3. Create an effective business Marketing Strategy

Today's training industry is ultra-competitive. Promoting yourself will be every bit as important as the fitness knowledge you've acquired. In order to gain new clients and reap the financial benefits, you need a rounded, comprehensive and engaging marketing strategy. A marketing plan will make you more visible to potential clients, enable you to target the clients you actually want to train and help you build your business. A small investment can results in huge pay off in your online training sales.

For many personal trainers, their marketing goals tend to center on growing their customer base. In the digital age, the introduction of online marketing and social media has transformed the way businesses can interact and engage with their audience. Meanwhile, promoting services through business cards, flyers and posters remain effective, and can be a great way to gain local clients. Planning an integrated marketing strategy that utilizes the right styles of promotion can help you achieve the greatest possible results. In order to reach your objectives, marketing technique comes down to website SEO, PPC, social media marketing, referral incentives, flyers and posters, media advertising, offerings, promotions and email marketing.
4. How to attract the right customers

Find a niche in your market/community. If your competition is targeting a certain type of client in your area, find the demographic that hasn't been fully tapped into.

Many people are eager to invest in their health and spend money on maintaining their fitness level. There's no doubt that this group should be considered as part of the marketing strategy. But, consider sub-niches too. Fitness consumers turn to regular exercise for a variety of different reasons. These motivating factors should be considered when focusing on marketing campaigns.

5. Improve the way you deliver online training to customers

When you provide online training as a paid service, you have to balance two broad factors. On one hand, you want to create training that meets your clients' needs in an engaging, enjoyable way. But to maximize profits, you'll also want to deliver that training in the most efficient ways possible. These requirements aren't mutually exclusive, but they do rely on selecting the right tools and using them wisely.

Key takeaways to deliver effective online training :

- Choose an e-Learning authoring tool that makes it easy to create and preserve online training.
- Ensure your LMS (Learning Management System) plays well with your authoring tool.
- Examine analytics to understand and refine the learner experience.

6. Marketing Optimization - Generate more leads, Sales and Revenue

There are various ways to increase your leads, sales and revenue without investing in a complete redesign and rebuild. You should consider hacks such as, perform a conversion audit, use call tracking, identify where site visitors are scrolling to and clicking, analyze your Google analytics data, install live chat, use an exit popup offer, include testimonials & trust signals, split test landing page changes, switch to simple flat fonts and deliver your message with an explainer video, which can help your business grow remarkably. There are limitless combinations of changes that may enhance your potential client-to-sale conversion rate.

Focus on following things to optimize your website :

- Salescopy, especially your headline, advantages, assurance and call to action
- Order process, which needs to be simple enough for a newcomer web user to place an order
- Opt-in offer, so you can decide if you're successfully capturing your visitors' contact information
- Site navigation, so you can figure out how many clicks it takes to make a purchase. Ideally, it should take less than three.

These are the four critical aspects of your sales process that need to be examined before you start driving traffic. Potential customers who want to make a purchase should be able to do it right on your homepage, or just an easy click away from the homepage, when they come to your website. Otherwise, they will just give up and find another trainer's website to make the purchase. Put your pricing package and the ability to make a purchase right on your homepage, or just an easy click away from the homepage. Keep it simple for potential customers to commit to your training program always.
---
Be a part of the Health and Fitness Social Network Community
Join us in our journey of bringing revolution in healthy lifestyle.