We aim at brining the Health and Wellness industry a series of proactive applications that help people manage a healthy lifestyle.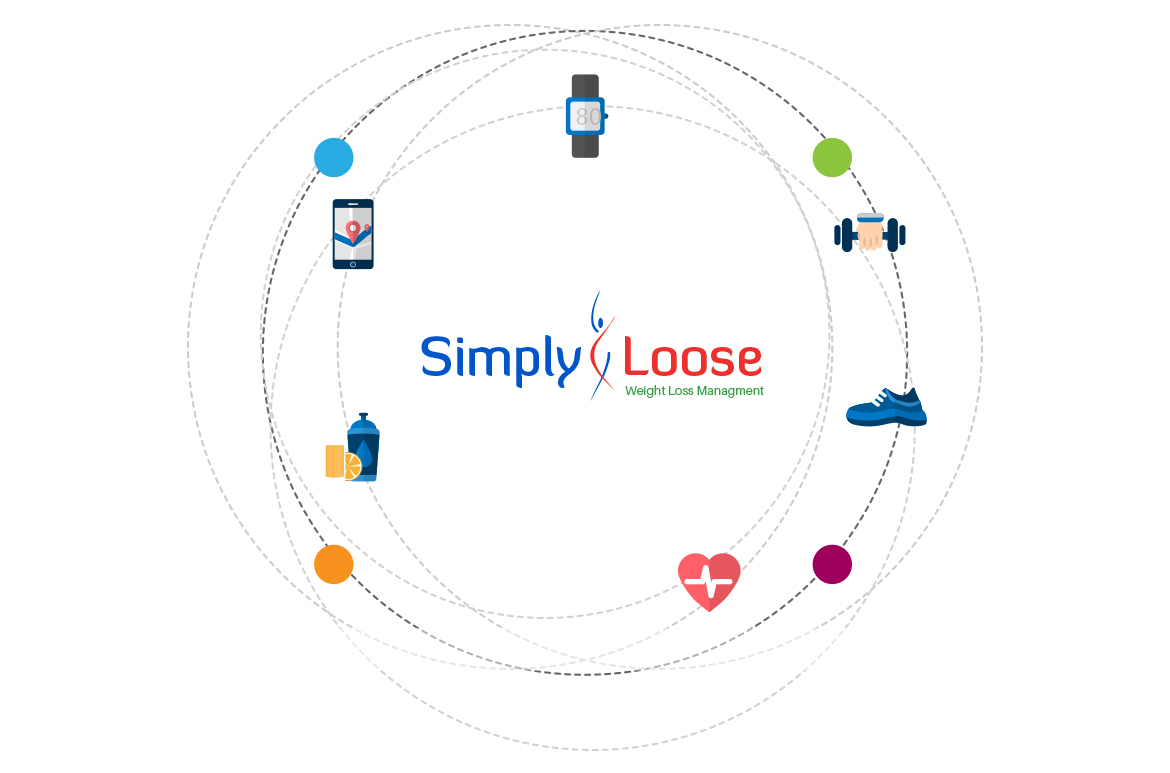 So easy to use, all you need is one finger
SimplyLoose is the IoT based online personal training platform for Fitness Experts – Doctors, Dietitians, Gym, Yoga Trainers, Physiotherapists to better connect to their customers when training them online or in-person. Manage your business efficiently, enhance your credibility, engage with customers to offer them an elite experience, better care and expand your visibility online.
SimplyLoose is for fitness experts like you. You want to streamline your business with powerful platform that minimizes administrative hassles, increases efficiency & customer retention, and helps both you and your customers to achieve health and fitness, weight loss goals through the SimplyLoose Platform. It's a comprehensive solution to help you manage your practice and the entire customer journey – to maintain detailed records of your customers and their memberships including their health conditions, medications, medical reports, bookings & payments, process and track sales and tracking your customers' activity and health progress, saving you both time and money!
We put customers at the core, giving you access to vital information you need to help you better accompany them in their journey to optimal health and well-being. With a full booking system, point of sale, billing integration, a mobile app for customers, online booking for customers, and 24x7 data access, SimplyLoose has all you need to more efficiently run your training business.
SimplyLoose uses cutting edge technology like push notifications, instant messaging, video streaming and wearable device synchronization helping people to achieve their fitness goal.
A Smart Way To Train
In this digital era, working out at gym or yoga studio is no longer connected to a physical space. SimplyLoose empowers fitness experts to be closer to their customers anytime, anywhere.
By combining online workout tracking, meal planning, real-time communication, and access to the best fitness tools, SimplyLoose makes it possible for fitness experts to look after their customers in a comprehensive new way. It saves time and resources, taking away the burden of planning, managing and scheduling. This allows fitness experts to focus more on enhancing their knowledge instead of admin and on what they love to do most : train, motivate and help their customers to stay committed to their fitness plan.
Be a part of the Health and Fitness Social Network Community
Join us in our journey of bringing revolution in healthy lifestyle.